Miniature Transport Exhibition 2008
The Miniature Aircraft and Railroad Club of S. Thomas' College Mt. Lavinia, organized a Miniature Transport Exhibition at College premisses on 29th February and 01st March 2008. Kanishka D. Perera and Thilak Srilal of Model Railroad Club displayed their layouts at this Exhibition.
Trains 2002 - Model Railroad Exhibition
Trains 2002, the 5th exclusive exhibition of the Club was held at the S. de S Jayasinghe Hall, Dehiwala in September 2002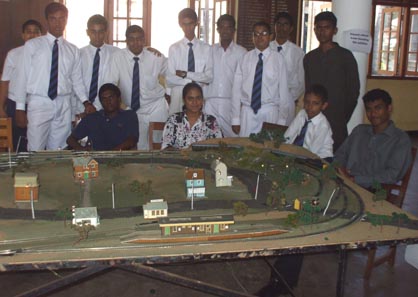 The organizing committee of Thomian Miniature Transport Exhibition 2008 displaying the Layout owned by the College (HO Scale)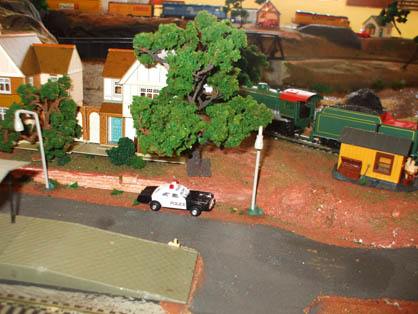 A scene from Kanishka Perera's HO Scale 8' x 5' Layout, at STC 2008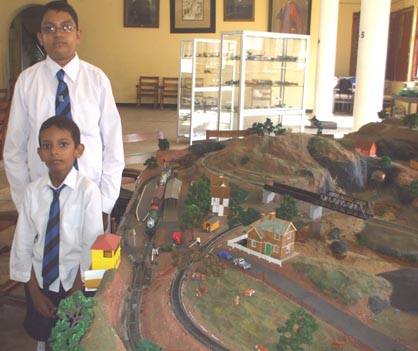 Kavindu and Nandun Perera at the Thomian Miniature Transport Exhibition 2008, demonstrating Kanishka D. Perera's 8'x5' HO Scale Layout.

Railways of Sri Lanka - Addenda
The latest cumulative Addenda pages for the book Railways of Sri Lanka by Dr. David Hyatt can be downloaded from www.toccata.demon.co.uk. Files of new data and photographs will be added as they become available.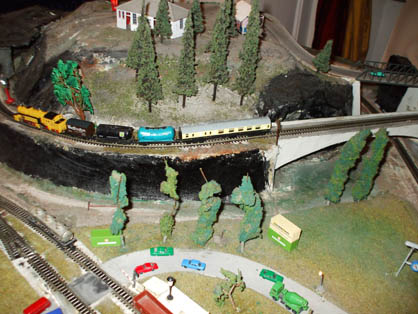 A scene from Alloy Wijewickrema's N Scale Layout at Mount Lavinia Hotel 2007