COUSINS - BOOK REVIEW ISBN 955-573-281-7 - Price: Rs. 250
by Tilak S. Fernando in London
---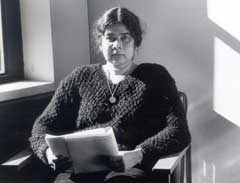 1st Edition 1999 - Second Edition 2004 - Publishers - Sarasavi Publishers - Nugegoda - Sri Lanka
The novel 'Cousins', the latest literal work the late Dr. Chitra Fernando completed while ailing from a terminal disease immediately prior to her demise in 1998 went into its first publication, as per her wishes, in Australia in 1999. According to author's wishes that 'the book should be made available for a wider readership in Sri Lanka' its second edition has just been published by her sister in London, Suranganie Fernando. Which is now available from Sarasavi Publishers, Nugegoda.
Dr. Chitra Fernando was a senior lecturer attached to the School of English, Linguistics and Media at McQuarie University, Sydney, Australia. Throughout her career she published numerous pieces of literal work encompassing a children's book series under the pseudonym 'Chitralekha' in collaboration with Lake House Bookshops in Colombo. She has published many short stories, novels and radio plays which have been broadcast in the national Australian Radio. She also completed a reference book under the title, 'Idioms and Idiomatacity' (OUP ISBN0-19-437-199-9) as part of her thesis for her PhD Degree exploring the functions of English idiom and what purpose they benefit and its aim to show how they are used.
Chitra Fernando used an adaptable and flowing style of writing in her novels, which is easy to read and understand, a remarkable talent for an academic to adopt so as not to over shoot the majority of readers' heads from a rich language she was always accustomed to. She spent most of her time and career in Australia except for a brief encounter in Sri Lanka after her first degree but always focussed her writings with a Sri Lankan background and rural names to enrich and uphold the Sinhala literature even from a foreign land thousands of miles away. The plots in her novels and short stories were simple topics woven in to fiction with factual experiences driving a broad cultural and/or moral message to the Sri Lankan society.
'Cousins' is no exception in this regard. Amitha's story, the main character, spanning over four decades of her life's experiences shows how she receives her first sledgehammer blow in life after her father's death. This helps her to focus on the realities of real life. Her subsequent experience during University days at Peradeniya gives her an insight to the great gulf between the 'sophisticated' type and the 'Central College/Vidyalaya students. Here the author very cleverly exposes a reality in Sri Lanka, the vast difference that exists between these two groups in every sense.
The author depicts in Amitha's next phase of life as a fully-grown adult and a working woman thrown into the 'real' world where she begins to sympathise with the down trodden, helpless and the oppressed. Out of sheer compassion towards this group of human suffering she becomes inclined to help those unspoken and 'unseen part' of the society. During such endeavours she discovers how people have changed over the years, including her own cousins who were so close to her from her childhood. This could be the point what the author wanted to highlight and give the tile " Cousins" for the novel
The author in her attempt to portray a classical, pseudo, modern society in Sri Lanka successfully achieves her aim in exposing how some sections of the bourgeois society have fallen prey to rigorous false values and the extent to which they suffer from delusions of grandeur. During this change over even 'Amitha's social group' tends to move with the times and the author takes the reader along her life's journey where her personal experiences are brought to the surface. At this stage the author projects a totally chaotic social and political unrest which enwrapped the entire society between the privileged and the under privileged classes during 1972 and again in 1982 in Sri Lanka. Amitha as an Arts graduate becomes influenced by her deep feelings for the poor and becomes disgusted with the recurring social injustices. This makes her automatically drawn into a destructive social revolution between under privileged and the elite. Although she detests violence, yet at the same time her sympathies go beyond her convictions towards its cause .
'Cousins' is a novel containing a mixture of fiction, inter-woven with Sri Lankan history, which will undoubtedly appeal to a full spectrum of readers irrespective of one's intellectual levels, interests or bias. It will also appeal as an educational gem for those who were too young to remember and particularly as a reminder for those who really experienced the period of terror, killing and the total disruption of day to day life that existed in Sri Lanka in 1972 and a decade later.
Cousins is highly recommended for reading for two reasons, firstly for its content, simplicity and flawless writing which reminds the Sri Lankan society which has a very short memory; it also helps to learn lessons out of such bitter experiences. Secondly the proceeds out of the sale of this book will go to the Cancer Charity in memory of Dr. Chitra Fernando who was a victim of the disease herself.