The Ambassador of Sri Lanka in Sweden, Mr. Oshadhi Alahapperuma, together with the staff of the Embassy, celebrated "Deepavali", at the Ganesh Hindu Temple in Farsta, Stockholm on 22nd October, 2014.

Large number devotees of Sri Lankan origin irrespective of their cast, creed or religion joined hands together in celebrating this hallowed festival spiritually signifying the victory over darkness, good over evil and hope over despair. All those who were gathered at the Hindu Temple followed the rituals and prayed together, and partook of traditional and delicious food served on the occasion, as one Sri Lankan community.

The Chief priest of the Hindu temple Mohan Ayyar blessed all those present and wished Sri Lanka and its people of peace, prosperity and happiness.

The festival held at Ganesh Temple thus concluded, with the "Deepawali'" truly signifying a harbinger of peace, unity, understanding among all Sri Lankans, Indian & Swedish nationals attending the event and all others.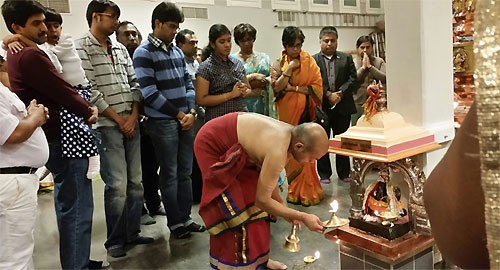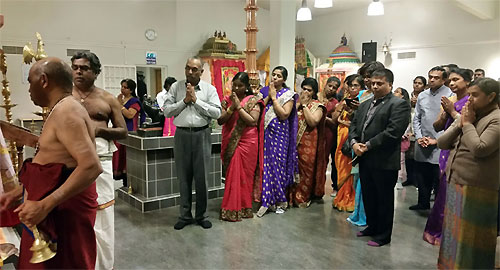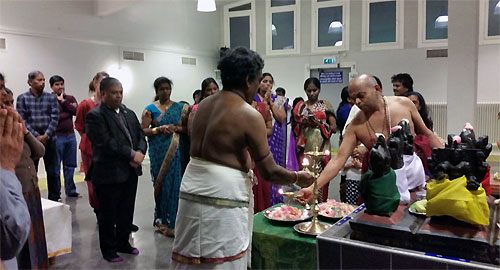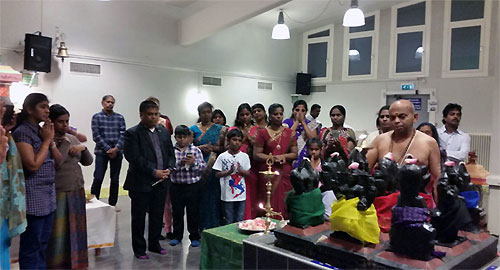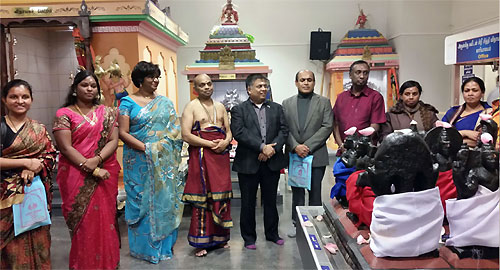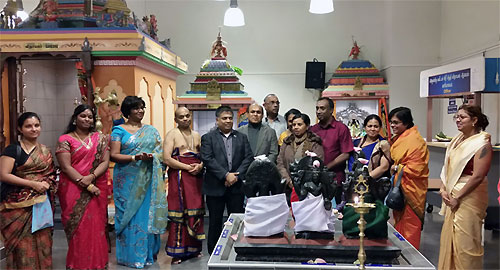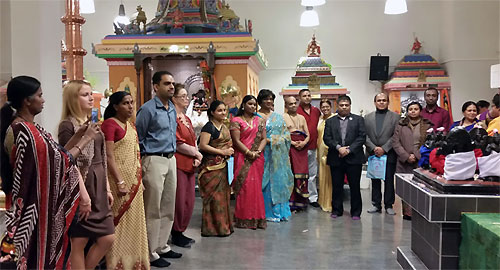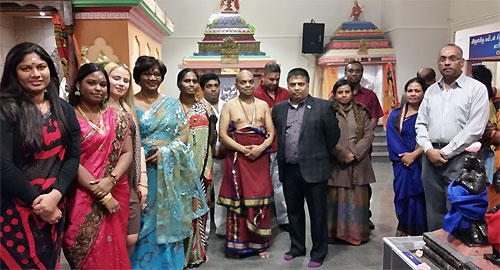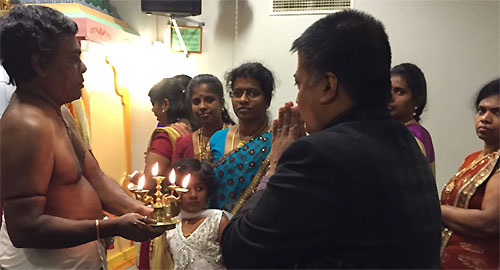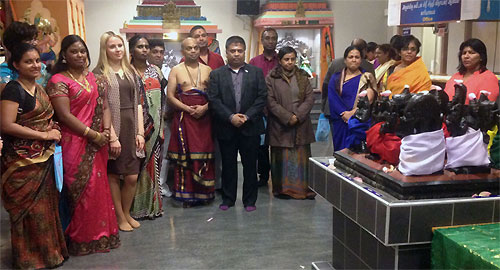 comments powered by