The Sri Lanka High Commission in Ottawa, in collaboration with the Sri Lanka Tea Board, for the 3rd consecutive year organized the "Sri Lankan Pavilion" at the Ottawa Tea Festival held on 23rd November 2013 at the Ottawa Convention Centre .The High Commission's participation at the festival was another item in the continuous campaign to promote Ceylon Tea in the Canadian Market.

The High Commission invited the Tea Importers within the Sri Lankan community to join in its efforts to promote the tea drinking culture in Canada. Basilur Tea, a Sri Lankan company that deals with a range of flavored tea and innovative packaging that won SIAL Top 10 Award for Innovative Food Products of the Year, had a separate stall at the Tea Festival.

There were over 30 stalls representing Tea Exporters, Traders including Tea Houses and Diplomatic Missions based in Ottawa. The High Commission's stall was colourfully decorated with Ceylon Tea packages with information on regional diversity of Ceylon Tea. Promotional material on Sri Lanka tourism was also displayed. Samples of a variety of Ceylon Tea from the different regions received from Sri Lanka Tea Board were distributed and tea was served to those who visited the Sri Lankan stall. The High Commission staff provided information on the different regional teas available in Sri Lanka.

High Commissioner Chitranagnee Wagiswara gave a few interviews on Ceylon Tea and Tourism to TV crews that visited the Sri Lankan pavilion.

At the cultural segment of the Festival ,the Sri Lankan students of Mrs. Ruki Gunasekera, of the Sri Lanka Youth Dance Troupe dazzled the audience with a Sri Lanka dance item.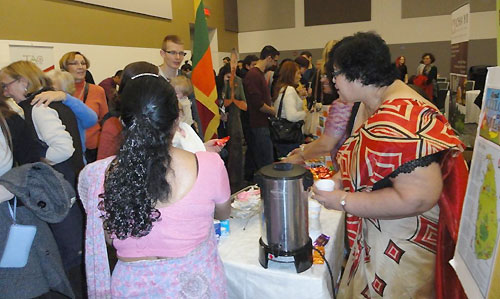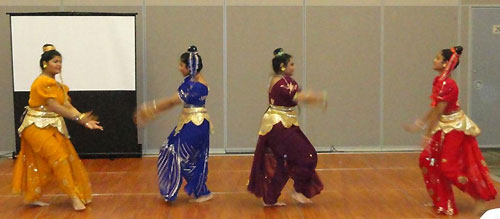 comments powered by