The Embassy of Sri Lanka in Seoul successfully participated in the Global Village Festival recently.

The Global Village Festival was first held in 2008 and has since been annually organized by the Itaewon District Office. The purpose of the festival is to showcase the rich multicultural diversity and the harmony that exists in the Republic of Korea. With participants from more than 30 countries, Korean and foreign companies and performers and over 600,000 guests in attendance over the two days, the festival proved to be the ideal platform, specifically for Diplomatic Missions, to promote the cultures of the world.

Over the two days, the Embassy of Sri Lanka operated a tea stall and provided its visitors with the opportunity to taste the signature blends and flavors of Ceylon Tea. Additionally, Sri Lanka participated in the Global Cultural Parade by displaying the beautiful traditional costumes of Sri Lanka which visually added a spectrum of colour to the event.

By the end of the festival,a large number of Korean citizens, both children and adults, and expatriates living in Seoul had a chance opportunity to learn about Sri Lankan culture and broaden their knowledge of distinct cultures that exist in the world today.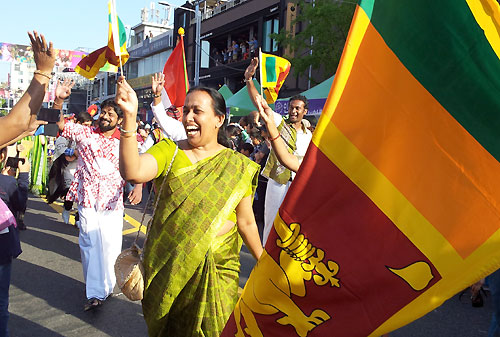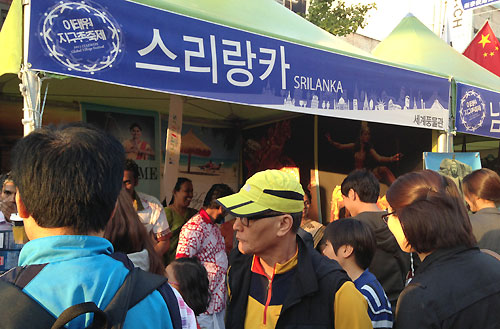 comments powered by