The Korea Importers Association (KOIMA) recently, celebrated the 42nd anniversary of the organization, with more than 400 participants in attendance from Korean company representatives, foreign ambassadors, the diplomatic community and Korean government officials.

In recognition of the outstanding contribution to developing friendly relations between the Republic of Korea and the Democratic Socialist Republic of Sri Lanka through the promotion of trade, Ambassador of Sri Lanka, Tissa Wijeratne, was presented a plaque of appreciation by the Chairman of Korea Importers Association (KOIMA).

Three other Ambassadors were also presented the plaque including the Russian Ambassador, Konstantin V. Vnukov, the Argentine Ambassador, Carlos Alberto Arganaraz, and the Slovak Ambassador, Dusan Bella.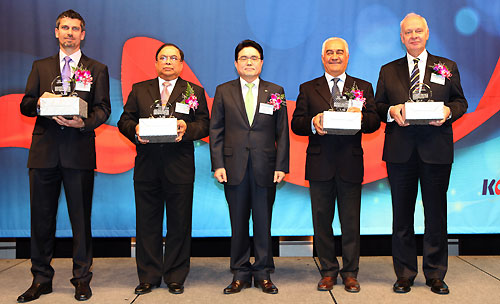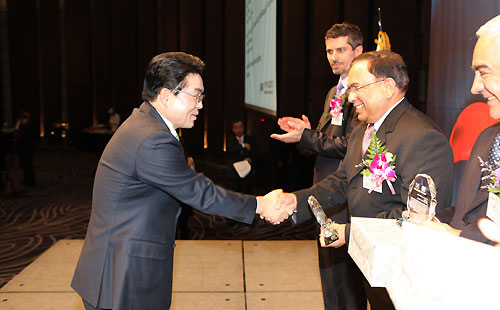 comments powered by