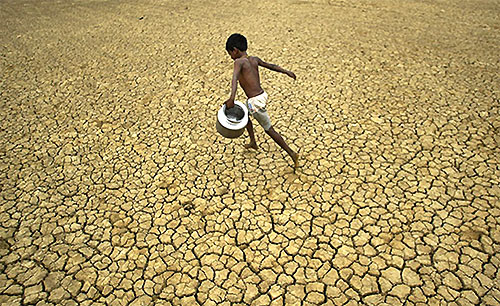 The number of families that have been hit by the drought had exceeded 300,000, the Disaster Management Centre (DMC) said yesterday.
According to the DMC eight districts including Polonnaruwa, Moneragala, Ampara, Batticaloa, Trincomalee, Kurunegala, Hambantota and Mullaithivu were hit by the drought.
Accordingly the DMC said that 45, 274 families had been affected in the Polonnaruwa District, while 32,039 in Moneragala, 10,180 in Ampara, 32,733 in Batticaloa, 20,368 in Trincomalee, 139, 664 in Kurunegala, 26, 584 in Hambantota, 16, 576 in Mullaithivu had been affected.
The Daily Mirror learns that nearly Rs. 500 million had been allocated to provide relief to the affected people.
It was reported at a meeting held with President Mahinda Rajapaksa in Polonnaruwa that Rs. 400 million had been allocated for the purpose.
In addition the Disaster Management Centre had allocated Rs. 90 million.
Meanwhile, the Department of Irrigation said the releasing of water from the reservoirs for cultivation had been restricted.
A Director at the Department of Irrigation, Janaki Megasawatte said the restriction depended on the amount of water available in reservoirs.
The temperature in many areas which was hit by the drought was high with the highest temperature of 37.3 c degrees recorded from Trincomalee, while the temperature in Moneragala was 35c degrees, Polonnaruwa 36 c degrees and Anuradhapura 34.9c degrees.
Source: Daily Mirror - Sri Lanka
comments powered by Disqus