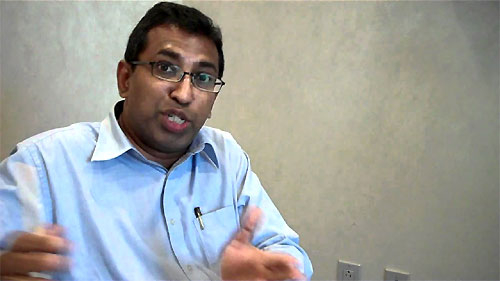 United National Party (UNP) MP and well-known economist Dr. Harsha De Silva yesterday challenged Government Spokesman and Minister Keheliya Rambukwella to produce even a photo copy of at least one of the five existing casino licences in the country as claimed by him at the weekly cabinet news briefing.
Dr. De Silva pointed out that until rules and regulations pertaining to the Act which were passed in Parliament in 2010 were gazetted the casinos operating in the country were functioning without a licence. Therefore he said there are no existing licences for casinos.
Meanwhile the issue concerning casino licences had been raised during the parliament consultative committee meeting of the Finance Ministry chaired by Minister Sarath Amunugama. Sources said Dr. De Silva had raised this matter and there had not been a clear answer from the officials concerned.
However during the Cabinet news briefing on Thursday, Minister Rambukwella said it would not issue new licences for casinos in any part of the country and any foreign investor, including Australian business tycoon James Packer, was free to join the five casinos already run by Sri Lankans and expand the business of gambling under their licences.
Source: Daily Mirror - Sri Lanka
comments powered by Disqus