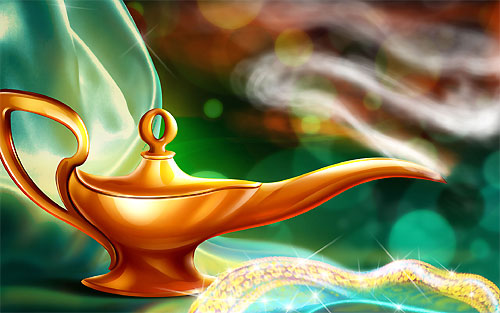 Three devotees who regularly visited a Devalaya in Moratuwa was yesterday ordered to be remanded till April 10 by Colombo Fort Magistrate Thilina Gamage for allegedly cheating a Devala caretaker (Kapurala) of Rs.12.5 million, promising to give him a magic lamp that gives prosperity.
In his complaint to the Criminal Investigation Department (CID), the Kapurala of the Devalaya said the main suspect Chetiya Mahabaduge, a devotee who regularly visited the Devalaya befriended him. The complainant further alleged that the suspect along with his wife met him and informed that they were preparing to make a magic 'peace lamp' which brought prosperity. He said the main suspect told him that God Kataragama visited him in his dream and told him that the Kapurala (the complainant) was the most suitable person to be selected to prepare the magic peace lamp and asked him to get his financial assistance.
The complainant alleged that the main suspect, a resident of Moratuwa had asked him to provide an amount of Rs.12.5 million for the expenses of making the magical lamp. He had opted to make the payment since he had developed a close friendship with the main suspect. He further alleged that the suspect promised to pay back the amount within a short period but subsequently issued dud cheques for the amount in question.
The CID who conducted investigations arrested three suspects - Chetiya Mahabaduge, Dilhani Fernando and Y. Rajasuriya who were involved in the scam.
Source: Daily Mirror - Sri Lanka
comments powered by Disqus