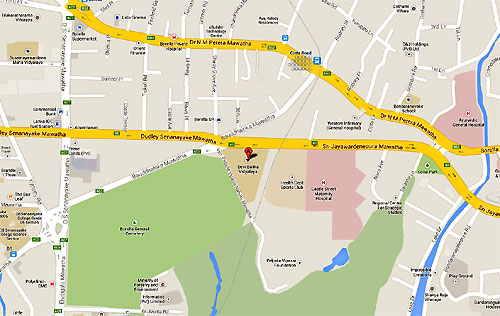 Two blocks of prime land covering 12 acres in Colombo would be granted to the Education Ministry and Sri Lanka Tourism Development Authority - as free grants, according to a Cabinet decision taken last week, Daily Mirror learns. Besides, another 72 acres in Suriyawewa, Hambantota would be vested with the Board of Investment (BoI).
Accordingly, Education Minister Bandula Gunawardane sought approval to transfer the ownership of one acre belonging to Sri Lanka Railways to Colombo Devi Balika Vidyalaya for sports activities. The Urban Development Authority (UDA) acquired this plot of land located near the school by evicting encroachers.
The Cabinet memorandum said though the school was a pioneer in national schools with record performances by students at national examinations, it still lacked facilities for sports activities. Currently, the school is located within a landmass of three acres at Model Farm Road and Jayewardenepura Mawatha in Colombo, with 2,860 students. The land acquired to be handed over to the school, lies on the side of the Kelaniweli railway line.
The other land, with 11 acres, three roods and 13 perches, and located by the Japan Sri Lanka Friendship Road overlooking the Parliamentary complex, would be vested with the Sri Lanka Tourism Development Authority to be developed as an ' Urban Forest Resort'. There is a waterfront across the road opposite this land.
The land is proposed to be developed as a 'Nature Forest Resort' with accommodation including nature experiences. Once the land is vested with the Authority, proposals would be called from potential investors. Then, the land would be leased out for 99 years with upfront payments and the annual leases based on the Department of Valuation's assessments.
The development would be done in accordance with the government's plan for making Sri Lanka a tourism hub. The area already attracted leisure-time tourists by way of the Ape Gama model village and recreational activities in the Diyawanna Lake. Economic Development Minister Basil Rajapaksa submitted this Cabinet paper.
In a separate memorandum submitted by Investment Promotion Minister Lakshman Yapa Abeywardane, approval had been sought to vest a 72-acre land in Suriyawewa, Hambantota, with the BoI, for the proposed Investment Promotion Zone in the area, which would also be given as a free grant.
Source: Daily Mirror - Sri Lanka
comments powered by Disqus