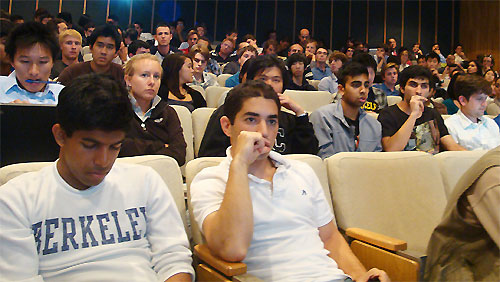 In a bid to encourage more foreign student participation, the Higher Education Ministry has decided to offer free return air tickets to foreign students seeking enrolments in local state universities under the 100 scholarship programme, officials said yesterday.
The decision has been taken since only sixty per cent of the opportunities afforded to such students had been utilised so far. The government has taken a policy decision to offer scholarships to 100 students from different countries to follow various undergraduate and postgraduate programmes except Medicine, at the universities here. The programme has been in force for two years to date.
Asked for a comment, Ministry Secretary Dr. Sunil Jayantha Navaratne told Daily Mirror that the Ministry had to popularise this scholarship programme in the world as part of its efforts to raise the standard of local universities to international levels. The presence of foreign students is considered a key aspect in the assessment of the international ranking of a university.
"Our scholarship programme is not known widely enough. Therefore, we have to popularise it. We have taken a Cabinet decision to give free air tickets to such students qualified under the programme. Besides, a monthly allowance of Rs.30, 000 is given during their stay in the country," he said.
"These foreign students will virtually become ambassadors who will present Sri Lanka's case internationally one day," he said.
Besides, five percent of slots have been allocated for foreign students to follow local degree pogrammes including Medicine, after paying their due course fees. Already, 52 students, including children from some Sri Lankans domiciled abroad, have been enrolled in the local medical colleges.
Source: Daily Mirror - Sri Lanka
comments powered by Disqus