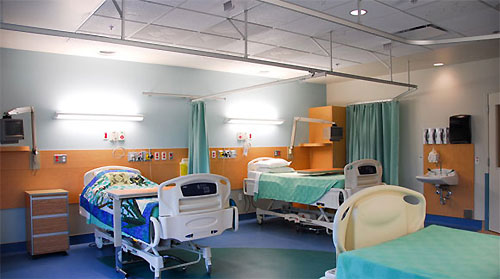 The Government is to award a Rs 27.9 billion contract to a stateowned Chinese company to build an ultramodern, fully equipped Out Patients Department or Ambulatory Care Centre for the National Hospital in Colombo.
The move comes on a proposal made to the Ministry of Health by the China National Complete Plant Import and Export Corporation (COMPLANT). The proposal has also been recommended by the Chinese Embassy in Colombo.
The External Resources Division in the Ministry of Finance will negotiate with Chinese lending agencies for the funding of the project. It will include fully equipped operating theatres, speciality clinics, new kidney dialysis units and a number of other features. It will also have ten battery operated, fully equipped ambulatory utility vehicles.
The National Hospital of Sri Lanka (NHSL), earlier known as the General Hospital, has been in operation since 1864. Located on a 32 acre site, it is regarded as the largest hospital in South East Asia, according to Health Minister Maithripala Sirisena. He has told his colleagues that the NHSL at present caters to 2,000 out patients every day. There are also medical and surgical clinics with daily attendance of 5,000 patients. To cater to the influx of 7,000 patients a day, at present there is only a four bed Emergency Treatment Unit (ETU), Rabies Unit, Pharmacy with fifteen drug counters and an admission counter open round the clock, he has pointed out.
The NHSL is Sri Lanka's premier medical institution. At present the OPD is located in an old single storied building complex where space and facilities, like sanitation or water supply, are inadequate. As a result, admissions are made without proper screening or investigations resulting in overcrowding.
Source: Daily Mirror - Sri Lanka
comments powered by Disqus