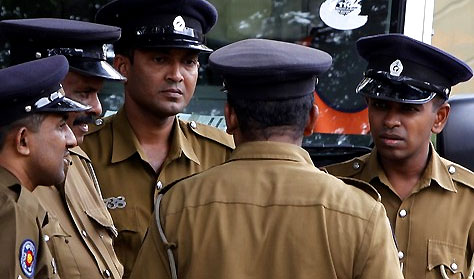 Secretary to the Ministry of Law and Order Major General Nanda Mallawarachchi said all police officers above the rank of Chief Inspector would be graduates in due course.
He said upon the establishment of the Police Higher Training Academy in Katana, the Ministry of Law and Order would take steps to ensure that all officers took up undergraduate programmes in collaboration with foreign and local universities.
"The STF Training Centre and the Police Training School in Katukurunda have played a pivotal role in moulding officers to be in line with today's fast-moving day and age. The first phase of the Police Training Academy in Katana has been completed. Upon completion of the entire school we will take measures to ensure that all Police officers above the rank of Chief Inspector would be graduates" he told Daily Mirror Online. The former Military stalwart further said the Academy would partner with both local and foreign universities which offered undergraduate programmes.
He also said the Ministry was currently taking measures to make the police "the friend of the people".
"That is what we are working towards; police officers have to be trained to talk to the people courteously when they visit a police station. There are also other such factors that would result in the gaining of confidence of the people" he said.
Major Gen. Mallawarachchi a former Ambassador to Indonesia said the new Ministry was seeking an overhaul of the Department.
"There are many changes that need to be made but it will have to be a gradual process; it cannot be achieved overnight. This is a Department that comes under a different Act, unlike other forces in the country. We are working towards changing the old regulations and other such directives to suit the modern and evolving needs of the people and the country," he said.
Source: Daily Mirror - Sri Lanka
comments powered by