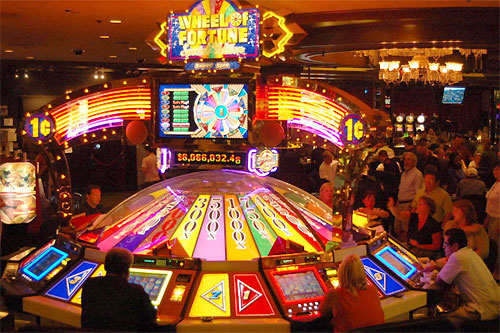 Government ally, the Jathika Hela Urumaya (JHU), which recently described itself as an 'opposition within the government' said yesterday it would vote against the casino gazette notification scheduled to be taken up for voting after a two-day debate next week.
JHU parliamentarian Ven. Athuraliye Rathana Thera said he and Minister Champika Ranawaka would vote against the gazette notification on October 24 and 25. "As a party the JHU will vote against the casino gazette notification when it is brought up in parliament next week," the monk said.
Meanwhile another Buddhist monk Ven. Ellawala Medhananda Thera, a government member, said he had not made up his mind whether to vote for or against the casino gazette notification.
"It is difficult of me to say how I will be casting my vote on the casino gazette notification before it is tabled. I still have not seen this gazette. So I cannot say anything before studying it. I will make my decision at the time it is tabled," Medhananda Thera said.
When asked why he was not certain of his stance because casinos were considered a sin in Buddhism, Medhananda Thera said it was difficult for him to take a decision on this matter beforehand.
Casinos and gaming centres have been operating in Sri Lanka for years by manipulating loopholes in the legal system and thus avoiding an official ban on gambling.
According to available statistics, six casinos and 1,094 betting centres are currently paying taxes to the government.
Recently the Sri Lankan Government approved two investments worth a billion dollars to operate casinos in Colombo. One of them owned by Australian gambling mogul James Packer and the other by the John Keells holdings.
Government spokesman and Minister Keheliya Rambukwella told a news conference in September that the cabinet had also granted these projects a 10-year tax holiday.
Source: Daily Mirror - Sri Lanka
comments powered by