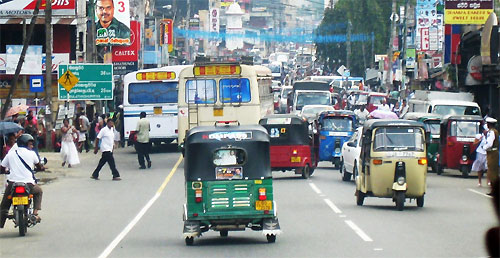 The Colombo Municipal Council (CMC) is gearing to charge a fee from those who visit the Colombo City from other places of the Country.
The Colombo Mayor A. J. M. Muzammil told journalists that the council is looking toward to include this proposal in its next budget.
However he said the proposal is still being discussed at the administrative level.
Mr. Muzammil said the CMC will have to seek the support of the government to implement this proposal. He said central government will have to come out with some legal reforms to pave the way for it.
Meanwhile Mr. Muzammil said the CMC will extend its maximum support to the government to make the Commonwealth summit, which is to be held in November, a success. He said Opposition Leader Ranil Wickremesinghe had advised him to support the government with regard to this matter. Accordingly, CMC had undertaken a huge amount of development work in connection with the summit.
Source: Daily Mirror - Sri Lanka
comments powered by