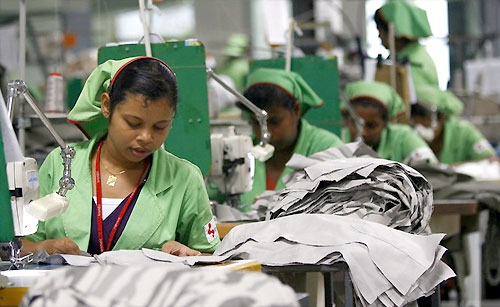 After the closure of a number of factories and the consequent loss of employment opportunities, the government was now considering reapplying for the GSP+ facility, so that Sri Lanka's exporters could gain preferential access to the markets in the European Union (EU) again, the Daily Mirror learns.
The GSP or General Scheme of Preferences is a facility offered by the European Union to developing countries to export their products to the markets in the region under tariff concessions. However, the facility is subject to the ratification and implementation of international conventions relating to human rights, environment and good governance.
Sri Lanka lost the benefit in 2010 after it declined to adhere to certain conditions put forward by the EU regarding such matters. The government cited that such conditions amounted to meddling in the country's internal political issues.
Yet, the government has now given thought to the possibility of reapplying for the trade facility. A Finance Ministry official, who insisted on anonymity, told Daily Mirror yesterday that it was being discussed at the moment. The official said a concrete decision could be announced by next week.
The EU has emerged the number one market for Sri Lanka's export since 2007. The value of trade volume between the two sides dropped from US $ 5.4 Billion in 2011, to US $ 4.9 Billion in 2012. Exports from Sri Lanka to the EU were US $ 3.5 Billion in 2011, and it was to US $ 3.1 Billion in 2012. Economists say the European financial crisis also contributed to the drop to a certain extent. SL's major exports to the EU are Apparel with 59% of the total exports, rubber products 8%, Diamonds & Gems 8%, tea 4% gloves 2%, solid rubber tyres 2% and tobacco products 1.9% making up the balance. The standard GSP offers General Tariff reductions to developing countries.
Currently, the European Union has adopted a reformed GSP law in October 2013. A new preference scheme would apply from January 1, 2014. In February 2013, the EU released procedural rules on how to treat the applications for the GSP + arrangement. The benefits of the scheme were: the duty exemption means a more competitive price to the consumer in the importing country.
It enables Sri Lankan exporters to increase their share of the market, and provides new exporters with an edge to break into a market.
Source: Daily Mirror - Sri Lanka
comments powered by