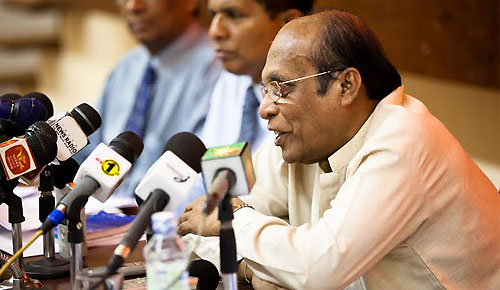 The parliamentary Committee on Public Enterprises (COPE) will present its report on July 20 with recommendations for 'structural changes' to the managements of five state institutions with a total accumulated loss of Rs.190 billion as of last year, Daily Mirror learns. During its examination, COPE mainly focussed on the Ceylon Petroleum Corporation (CPC), the Ceylon Electricity Board (CEB), the Road Development Authority, Mihin Lanka and SriLankan airlines and found them falling short in several areas.
COPE examined the audit reports and financial statements of nearly 160 state institutions out of a total of 256, which came under its purview. A COPE member who insisted on anonymity told Daily Mirror that mismanagement and politicisation was the main cause for the downfall of several major state institutions.
"COPE will recommend structural changes, particularly in these five state institutions," he said adding that the CEB and CPC alone had an accumulated loss of some Rs.150 billion.
Initially, COPE, the parliamentary watchdog, hoped to present its report on July 9. However, the United National Party (UNP) members had asked for some more time to introduce amendments to the initial report and as such the COPE report will be presented on July 20. It presented its first report in December 2011.
Source: Daily Mirror - Sri Lanka
comments powered by