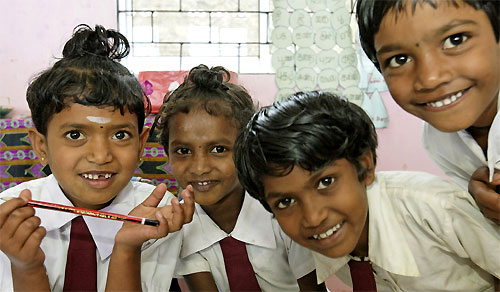 Presidential Task Force for Trilingual Sri Lanka Chairman and Presidential Adviser Dr. Sunimal Fernando said more than eighty percent of Tamils living in the Vanni district had expressed their willingness to learn the Sinhala language which was to be offered by the Government.
Dr. Fernando said at an open forum that this was confirmed by a survey report submitted by his research team in January 2013.
The joint open forum was organised by the Friedrich-Ebert-Stiftung (FES) and the International Centre for Ethnic Studies (ICES) on Monday evening at the Institute of Policy Studies auditorium under the theme 'Bridging the divides of the past, building a common future: Impressions from Germany and Sri Lanka'."We were surprised at the survey results; this proves that the future Sri Lanka should be a trilingual country forgetting what happened in the past" Dr. Fernando said.
He also pointed out that President Mahinda Rajapaksa was very keen to introduce a trilingual policy in the country.
The Vice President of Parliament and member of the German Bundestag Dr. H.C. Wolfgang Thierse delivered the keynote address on the growing together of Germany after the fall of the Berlin wall: Experiences and Lessons Learned.
FES Resident Director for Sri Lanka and the Maldives Nora Langenbacher, Prof. Tudor Silva of the Peradeniya University and the Chairman of the Sri Lanka Press Institute Kumar Nadesan also participated in this event.
Source: Daily Mirror - Sri Lanka
comments powered by