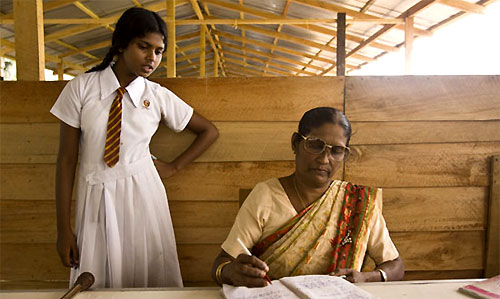 The Education and the Higher Education Ministries in a collaborative effort towards battling the escalating unemployment rates among graduates and to open up more opportunities for higher education have introduced a new technology subject stream for the A/Ls that is available with effect from this year.
Education Minister Bandula Gunwardena speaking at a media briefing at the ministry yesterday said, "The technology subject stream will open up avenues for students to enter lucrative sectors, including food technology, agro technology, bio resources technology, electronic technology, marine technology and information technology." The minister said the decision was made also in consideration of balancing out the student intake to the national universities.
"At the moment, over 50% of undergraduates enter university through the arts stream, and this is a major contributing factor towards the high unemployment rates. In order to increase the intakes from the science and math streams, we decided to introduce a new subject stream that focuses on practical skills that are highly valued in the present job market," he said.
He went on to say that the new subject stream would be available to students who had sat the O/Ls last year and were starting their A/Ls this year. During the initial introduction phase, the subject stream would be available in one school in each district secretariat.
"Close to 300 schools would offer the subject stream to A/L freshers. Measures have already been taken to train 300 teachers; and 700 more are being trained at the moment. The necessary subject guides, textbooks and syllabuses are also being prepared," said Mr. Gunawardena, adding that this would help bring about a solution to the present unemployment problem among graduates that lies at about 30-35%.
Mohan Lal Grero, the monitoring MP of the Education Ministry, who also spoke at the media briefing yesterday announced of a new system through which students who don't pass their O/Ls or A/Ls can also enter the degree level. "We have made use of the National Vocational Qualification (NVQ), where students who have not even passed their O/Ls can enter the system and systematically pass each level to reach the Higher National Diploma level and thereby the degree level.
Source: Daily Mirror - Sri Lanka
comments powered by