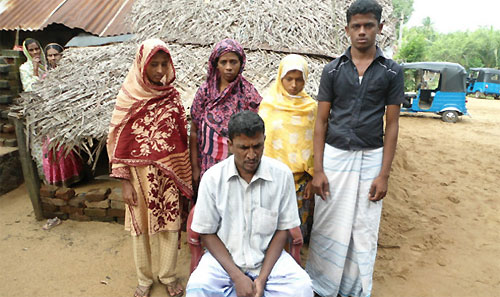 A suspect accused of having prepared a fake birth certificate for Rizana Nafeek who was beheaded in Saudi Arabia recently was imposed a suspended sentence and fine by the Colombo High Court after trial.
The accused had forged the birth certificate of under-aged Rizana Nafeek to show an older age so that she could be sent on foreign employment to Saudi Arabia.
The accused Thambi Lebbe Abdul Salam who was absconding after the incident was arrested in Beruwala with two others and remanded for aiding and abetting to forge a birth certificate for Rizana Nafeek.
Thambi Lebbe Abdul Salam was indicted before the High Court with two other sub agents Shahul Hameed Abdul Latiff and Pakeer Mohamed Wajurdeen for forging the birth certificate of Rizana Nafeek by increasing her age to obtain a passport. Rizana Nafeek was a minor at the time.
At the inception of the trial, the two accused pleaded guilty to the charges and were sentenced to jail by High Court Judge Sunil Rajapaksa.
However Thambi Lebbe Abdul Salam pleaded not guilty to the charges. Thus he was tried in High Court and in conclusion of trial before High Court the accused was found guilty of the charges and was sentenced for two yeas rigorous imprisonment on two counts suspended for five years. He was further ordered to pay Rs 5000 as fines on each count.
Source: Daily Mirror - Sri Lanka
comments powered by