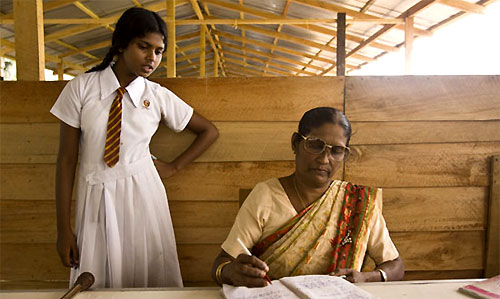 Crises in the education sector seem to deepen as principal and teacher unions vowed to resort to strong trade union action that would cripple the entire education sector if Education Ministry officials failed to provide effective solutions to their grievances by January 15.
Principal and Teacher unions, distressed by the Education Ministry's laxity towards their grievances and their indifference towards the trade union actions carried out so far, said they would launch a stronger trade union action this year with the participation of several more teacher and principal unions if their issues were continued to be ignored.
"We organised a protest march in November last year and a sick note campaign was organised on December 4, urging the Education Ministry to solve our issues, in which the implementation of the interim salary proposal to rectify the salary anomaly of teachers and the inclusion of our consultation on the amendments that were due to be made to the teacher service minutes were included. The Education Ministry officials have promised to provide a response to our issue on teachers' service minutes amendments by January 15, and we are awaiting their response," Ceylon Teachers' Union General Secretary Joseph Stalin said.
He also said they would be urging the Education Ministry officials to introduce a public policy framework on their plans for the development and sustenance of the education sector in light of the issues that had surfaced, including the deterioration of the national examination system and the failure of the 1000 secondary schools development project.
Meanwhile, a discussion was held between some teacher unions and education ministry officials yesterday on the issue of salary anomalies and feasible solutions that could be followed to rectify them.
Source: Daily Mirror - Sri Lanka
comments powered by