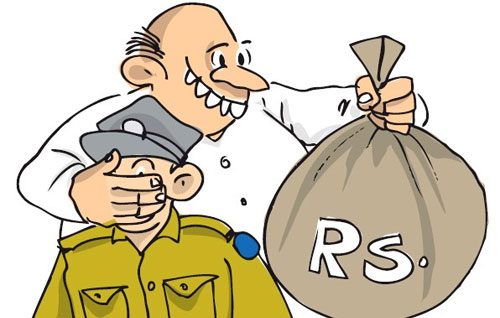 Sri Lanka Accounts Service Association Secretary M.S.D. Anton Perera said the National Heritage Ministry and the Archaeology Department must take responsibility for the financial rackets in the Archaeology Department as well as for the devastation of artifacts in the country.
"All these financial rackets and archaeological devastation are carried out with the 'blessings' of the National Heritage Ministry and Archaeology Department. It is pointless talking about these incidents as 'outside work' when the guardians of these sites themselves are involved in the devastation of our national heritage,"Mr.Perera said.
He further said that for the past three years, tenders for archaeological site conservation contracts in the Central Province had been given to the kith and kin of the bigwigs of the Central Province Tender Board thereby breaching the code of ethics of the Tender Board.
"All the tenders were given for the supply of timber to archaeological sites in the Central Province, and most of them for the supply of Mee wood. However, the timber that was provided was third-grade, and will only result in the faster deterioration of these sites," he said.
He charged that the timber that had been supplied was not licensed by the Forest Department. So they had not only breached the Forest Conservation Ordinance but also the code of ethics of the Tender Board apart from financial rackets and archaeological devastation.
According to him, about 40,000 poor quality roofing tiles had been purchased to replace a special kind of flat tile in the Gadaladeniya Temple in Kandy. It was one of the main acts that led to archaeological devastation among others.
"The National Heritage Ministry and Archaeology Department have turned a blind eye to these frauds but the Gadaladeniya Temple chief incumbent thera was fined Rs. 60,000 for renovating a 'Mal Asanaya' with concrete. When we exposed these rackets, instead of punishing the perpetrators, steps were taken to transfer us."
Mr. Perera challenged the Archaeological Director General Dr. Senarath Dissanayake to take legal action against these culprits without taking revenge from honest officers who point out the malpractices of the Department and reveal the true reasons behind his own transfer without making false allegations.
Source: Daily Mirror - Sri Lanka
comments powered by