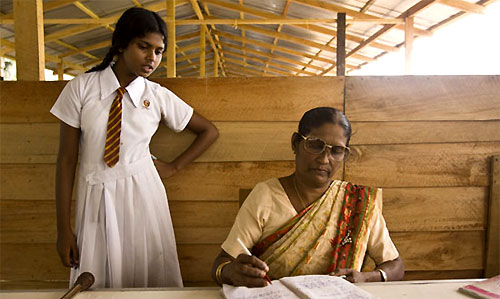 As many as 3100 teachers had worked at their respective national schools for more than 20 years, in violation of the national transfer policy that stipulates a teacher to be at the same place of work only for eight years, Education Minister Bandula Gunawardane said . The Minister said that he sought the Cabinet approval to implement the teacher transfer policy even at 342 national schools coming directly under the purview of the line ministry.
Addressing the media last Friday, Mr. Gunawardane said that there were instances where teachers had worked at their respective national schools till retirement right from the day of their appointment. "At Provincial Council schools, this policy has been implemented to the letter. I put forward a memorandum to the Cabinet seeking approval to transfer long serving teachers of various national schools. The Cabinet wanted me to amend the memorandum enabling even provincial teachers to be transferred to national schools and vice versa," he said.
The Ministry intends to implement the new transfer policy from next year onwards, he said.
Source: Daily Mirror - Sri Lanka
comments powered by