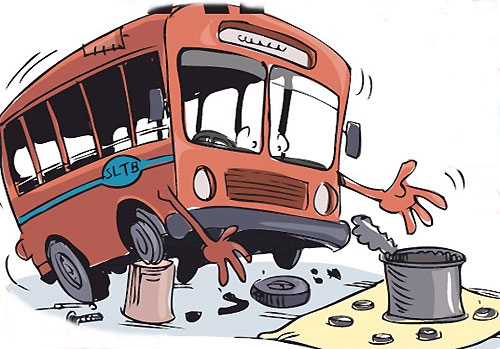 The Sri Lanka Transport Board (SLTB) said yesterday its estimated loss at the end of this year would be a colossal six billion rupees. Transport officials said improper bus timetables was one of the reasons for such massive losses while another was the buses being operated on less frequented routes.
Officials said a fleet of 4,000 SLTB buses could not compete with 21,000 private buses, which monopolised the country's transport sector.
They said out of the fleet of 4,000 buses many were in a dilapidated state and were in need of repairs.
An official said the school-bus programme was a significant part of the SLTB's operations but revenue from such operations was low because school children were issued bus tickets at a nominal rate.
"Many of the buses were over 10 years old and to provide better transport services the government must allocate one billion rupees more to lease out 1,000 more buses to add to the SLTB's fleet of buses," an official said.
He said proper timetables would be introduced in January next year to ensure that both SLTB and private buses ply routes based on stipulated conditions and added that other common passenger complaints such as the non-issuing of tickets by bus conductors and reckless driving would also be addressed soon.
Source: Daily Mirror - Sri Lanka
comments powered by