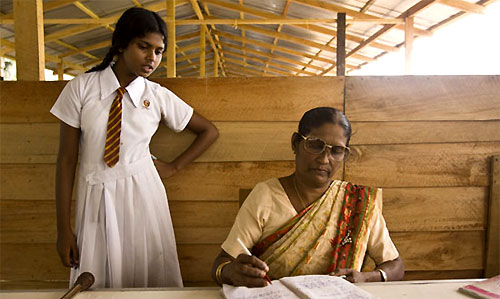 The number of students in the A/Level Science and Commerce streams would be increased by 2016 to tackle unemployment among youth, the Education Minister yesterday said. Speaking to the media Minister Bandula Gunawardena said, "At present, 53 percent of A/Level students follow Arts subjects, while 22 percent choose Science and 25 percent Commerce. However, the majority of employment opportunities exist for Commerce graduates. In order to reduce graduate unemployment, it is important to bridge the gap between the student numbers for each stream."
The minister said by 2016 student numbers would be altered to 40 percent for the Science stream, 35 percent for Commerce and 25 percent for Arts.
He said plans are underway to promote various subjects and create an attitude shift among students so that they would opt for subject streams other than the Arts. "Through the 2013 budget, finances have been allocated to provide infrastructure facilities including technical laboratories, commerce laboratories, language centres, greenhouses, sports complexes for the promotion of other subject streams," the minister said.
He added that through the 2013 Budget the government seeks to escalate the IT literacy rate in the country, from 35 percent to 75 percent by 2016.
Source: Daily Mirror - Sri Lanka
comments powered by