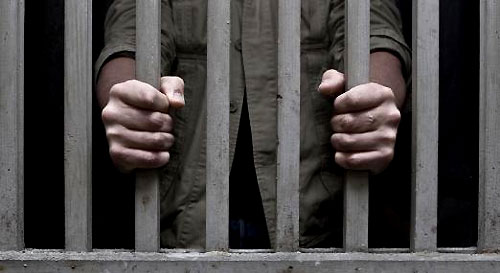 A youth from Jaffna, who having completed his computer course, remained in Colombo hoping to find employment in a foreign country, filed a fundamental rights violation petition challenging his prolonged detention of more than three years without being discharged or indictment served on him.
The petition on behalf of the detainee Dharmarasa Niruban was filed by his father P. Dharmarasa through Attorney-at-Law K.Kaneshayogan.
Borella Police OIC Lokuhetty Hewa, the CID Director, IGP N.K.Illangakoon, Defence Secretary Gotabaya Rajapaksa, Additional Defence Secretary R.M.S.Ratnayake and the Attorney General were cited as respondents.
The petitioner who is currently detained in the Welikada Magazine Prison states he was arrested by Wellawatte police officers on August 5 after his mobile phone number being found among the numbers saved in the mobile phone belonging to one suspect Selvakumar who got acquainted with him in a restaurant at Wellawatte.
He complains that he was repeatedly assaulted with a cricket bat and also with fists at the Wellawatte police station and thereafter handed over to the Borella police station where his hands were tied in front of his knees with a wooden pole inserted under his knees and the pole suspended between two tables, after which he was continuously assaulted with a round pole and with fists.
He alleges the ' B' report filed by the police falsely states he was arrested in or around Borella whereas he was in fact arrested in Wellawatte. He says the 'B' report also states explosive devices were found at his residence in Wellawatte, when no such devices were found there.
He state the Detention Order obtained under the Emergency Regulations issued was no longer valid as Section 9 of the Prevention of Terrorism Act (PTA), inter alia, states the aggregate period of such detention shall not exceed a period of 18 months and pleads that therefore he is entitled to be discharged or released on bail.
He states he is facing a precarious predicament as he refused to sign / authorize any request for rehabilitation, as he has never been involved in any form of terrorism or offence against the State.
He complains he has been intimidated, threatened and forced to sign many documents while in custody including a confession which was not read over / explained to him and forced to languish in prison under detention for a period in excess of three years without discharge or indictment.
Source: Daily Mirror - Sri Lanka
comments powered by