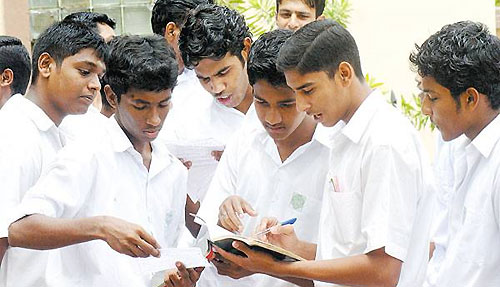 The Z-score cut off points will not be released till such time the universities finish their aptitude tests for 28 degree programmes, officials said yesterday. University Grants Commission (UGC) Chairman Gamini Samaranayake told Daily Mirror that even though the cut off points were released early, the universities would not be able to admit students until they completed academic and administrative work that had been delayed because of the strike by lecturers and non-academics.
Prof. Samaranayake said the entire process was delayed by several months due to the strike, and the university authorities have been compelled to do a lot of work to complete the arrears. Asked for a comment, Ruhunu University Vice Chancellor Susirith Mendis said he would be able to admit the next intake by end January or the beginning of February next year.
"This may be delayed even further at some other faculties," he said.
Prof. Mendis said the university was required to complete semester examinations for the present students.
"We also have to improve facilities to accommodate the increased intake," he said.
Source: Daily Mirror - Sri Lanka
comments powered by