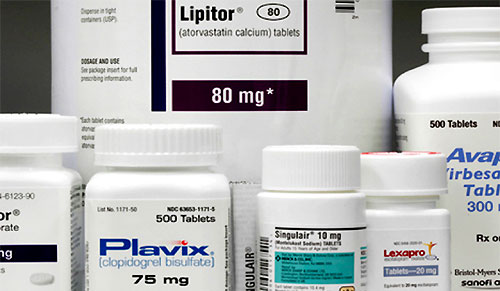 Health Minister Maithripala Sirisena took a swipe at the Legal Draftswoman on Tuesday and said he was not in a position to disclose the exact day on which the much anticipated National Medicinal Drugs Policy (NMDP) would be presented in Parliament as he had no confidence at all in the Legal Draftsman's Department.
Minister Sirisena charged that all governments in the last 15 years had attempted to implement the NMDP but the drug mafia prevented it with the assistance of drug importers, the private medical sector and some officials.
"I have been let down by them several times and I do not take their word that the draft Act would be delivered to us in a couple of weeks as credible until it is given on the promised day," Minister Sirisena told the media at the SLFI.
Minister Sirisena said it is a crime that Sri Lanka imports some 10,000 varieties of drugs for nearly Rs. 22 billion annually while Prof. Senaka Bibile's Essential Drugs Policy says that Sri Lanka needs only 1,000 varieties of drugs.
"It is no doubt that there are groups and individuals who are hell bent on preventing the enactment of the NMDP which is a blessing for the provision of free health of this country. They want to at least delay it if they cannot prevent it," Minister Sirisena added.
He said the former Legal Draftswoman repeatedly promised- once even before President Mahinda Rajapaksa-that she would finalize the draft and deliver the draft to the Health Ministry but all promises fell on the way. Ultimately she went on retirement and the draft went missing.
Minister Sirisena lamented that Prof. Senaka Bibile's drug policy had been implemented in several countries in the world and the World Health Organisation had accepted it as the best national drug policy.
However, Minister Sirisena expressed hopes that he would be able to present the NMDP policy in Parliament by January, 2013 if the Legal Draftswoman handed over the draft Act in time as promised.
Source: Daily Mirror - Sri Lanka
comments powered by