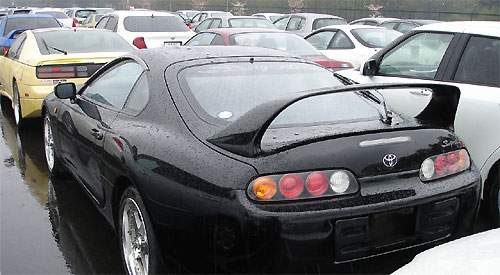 Cash- strapped car importers want to re- export more than 5,000 vehicles in a bid to minimise their losses.
These cars had already arrived or were in ships headed for Colombo when the Government slapped a massive 80 per cent import tax. They paid the duty and cleared the cars but there are few buyers.
Customs Director General Neville Gunewardena said yesterday permission had been granted to re-export these vehicles.
He said only 90 per cent of the duty paid by the importers would be returned on proof that the money spent for imports had been brought back to the country.
Most of the 5,000 vehicles are lying in the port or at showrooms of importers with little or no interest by customers to buy them at higher prices.
On April 1, the Government raised vehicle imports taxes by amounts ranging from Rs. 300,000 to Rs. five million. The move has reduced vehicle imports by more than 50 per cent. The tax on vehicle imports was mainly aimed at curtailing the imports and improving on foreign reserves by preventing the outflow of foreign exchange.
The move to permit re-export of vehicles came after a delegation led by Vehicle Importers' of Association Lanka President Sampath Merenchige met Treasury Secetary P.B. Jayasundara, the Customs chief and Motor Traffic Commissioner General S.H. Harishchandra.
"We are planning to re-export some 5,000 vehicles with immediate effect," the Association's Secretary Keerthi Gunawardena said. He said they were looking at re- exports to Myanmar and other new markets.
Mr. Harishchandra said since April vehicle imports had dropped by about 50 per cent mainly in view of the tax increases.
In March, 4,265 cars were registered with the RMV while in September the number had dropped to 1,332. The number of three- wheelers imported during the same period dropped by more than 5,000 while motorcycle imports dropped from 23,000 to 11,000.
Source: Daily Mirror - Sri Lanka
comments powered by