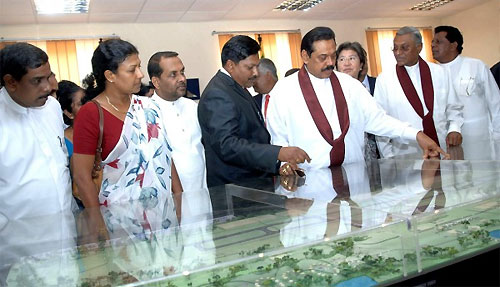 The government is to allocate Rs.62 million to establish facilities for Immigration and Emigration services at the Mattala International Airport currently being constructed with Chinese assistance.
The Immigration and Emigration Department said the cabinet had granted approval to purchase the necessary equipment and make arrangements to provide an effective and efficient service to passengers in accordance with international standards.
The new airport will have 20 counters; ten each for departure and arrival and 50 authorised officers will be working in day and night shifts on a roster. Construction of the first phase of the airport began in November 2009, and is expected to be completed by the end of this year.
The construction of the airport and its facilities is estimated to cost around US 210 million dollars and would occupy an area of 2000 hectares.
While the Chinese government is providing financial assistance for the project, the construction has been undertaken by the China Harbour Engineering Company. The runway, apron and taxiways were completed in February this year.
Source: Daily Mirror - Sri Lanka
comments powered by