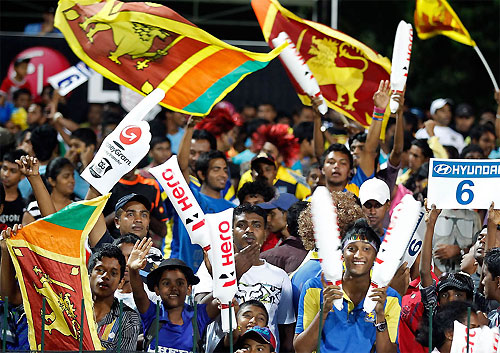 Power and Energy Minister Patali Champika Ranawaka yesterday said that the CEB did not supply power to International Cricket Stadiums where ICC World T20 cricket matches are being played due to the precarious situation in power generation. He said individual managements of Suriyawewa Mahinda Rajapaksa, Pallekele and R. Premadasa International Cricket stadiums had made arrangements to purchase power from private power suppliers and installed power generators at each stadium.
"Though it is a major international sports event we have decided not to supply power as the CEB is in dire straits due to the drought prevailing in the country. The night matches are played during the peak hour. We do not want to give an opportunity for our detractors to charge that we have supplied power to major sports events despite the difficulties in power generation," Minister Ranawaka stressed.
Minister Ranawaka said three monsoonal rains and inter monsoonal rains since the first half of 2011 had failed to bring ample rain to the country and therefore, hydro power generation had dropped below 20% of the total power demand compelling the CEB to depend on costly thermal power supplied by private suppliers. "The only solution is frugal use of power by every one and to make an extra effort to always switch off unnecessary switches as no rain is expected in the near future according to weather forecasts. However, hydro power generation is essential for system control. The CEB can save water if the consumers help it by preserving electricity," he stressed.
Minister Ranawaka said the CEB expected to bring down the losses now remaining at Rs. 200 million a day to the break even level within the next two years with the commissioning of the coal power plant at Trincomalee, expansion of Lakvijaya - Norochcholai coal power plant and Kerawalapitiya combined cycle power plant and contributions from alternative energy supply such as wind power and solar power.
Source: Daily Mirror - Sri Lanka