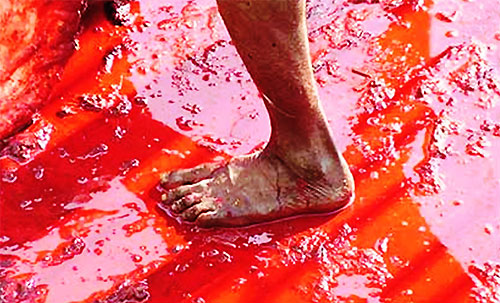 The Kandy Municipal Council unanimously passed a resolution banning the slaughter of cattle and goats within the Kandy municipal limits with effect from yesterday .
This was the first such resolution since the council was established 147 years ago.. The slaughterhouse is to be closed and the building is to be The WPC was the first provincial council (PC) to approve the Bill after the Supreme Court used for a hospital for animals under the Veterinary Department of the Kandy Municipal Council.
The present slaughterhouse is on land belonging to the Sudhumpola Raja Maha Vihare, and no Mahanayake, Municipal Council or politician had been able, in the past, to close it down. The Councilís Leader of the Opposition, Nerajan Wijeyaratne, a former Diyawadana Nilame, tabled the resolution to the effect that the slaughtering of cattle and goats should be stopped and the building be converted into an animal hospital. The resolution was taken up on Tuesday night at a meeting of the Kandy Municipal Council and passed unanimously.
Two senior members of the Council -- Ilhai Abdeen and Asmin Marikkar --requested the Council that their protests be recorded.
Source: Daily Mirror - Sri Lanka