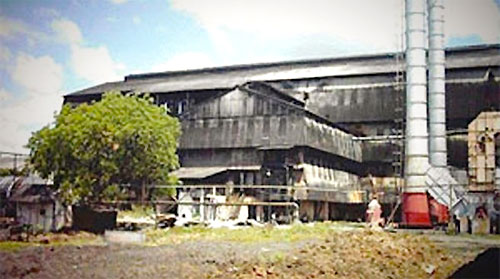 All sugar factories in the country should be handed over to a foreign investor who has experience in the industry as the government nor any local investor had been able to manage the factories in the past, an expert in the sector said yesterday.
Mr. P. K. Ranasinghe who had worked as an advisor of Pelawatte Sugar and Sevanagala Sugar Industries Ltd said it had been proven in the past that no government was able to run any sugar factory in the country in an effective manner. He said the private sector had also failed in the past.
He said it is only then that Sri Lanka would be able to produce 200,000 metric tons of sugar annually and thereby supply 33 per cent of the annual requirement locally which is the present target of the government.
Mr. Ranasinghe charged that there is wastage of 11,000 metric tons of Sugar from both Sevanagala and Pelawatte factories annually and the country is losing Rs 1 billion. This he said is because the available technology only extracts 91 to 92 per cent of sugar cane. Low productivity of boilers is another reason for high wastage.
Coming up with more suggestions he said Sri Lanka should try to get new varieties of sugarcane. The engineers who are currently working in sugar factories in the country should be trained overseas. He said they should be made to obtain post graduate qualification in the sector. Mr. Ranasinghe made this point by highlighting that there is not a single person in Sri Lanka with an adequate knowledge in the sugar industry and capable of running a sugar factory in Sri Lanka at the moment.
He also requested for the setting up a 'Sugar Development Fund' by allocating a percentage of the revenue collected from import duties charged on sugar.
Mr. Ranasinghe charged that it was politics that had crippled the country's sugar industry.
Source: Daily Mirror - Sri Lanka