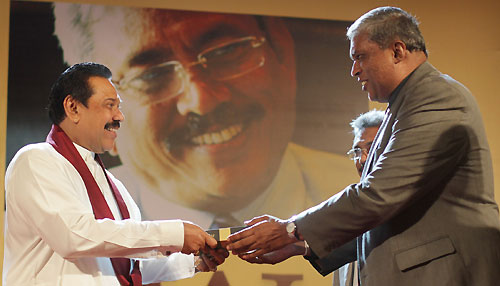 Gotabaya Rajapaksa encompasses within himself very many characters which changed the face of the war, said Senior Minister of International Monetary Cooperation Sarath Amunugama yesterday.
Addressing a well-attended launch ceremony of the book 'Gota's War – The Crushing of Tamil Tiger Terrorism in Sri Lanka,' compiled by senior journalist C. A. Chandraprema, at the Waters Edge, Battaramulla last afternoon, Dr. Amunugama said Mr. Rajapaksa had an unbounded confidence in and unmatched affection for his brother President Mahinda Rajapaksa which helped him to fashion and effectively put in place a fighting machine. The setting of priorities, a steady supply of weapons, building up of morale and financing were the results of this absolute confidence, understanding and cooperation within the high command that contributed to win the war," said Dr. Amunugama.
"Gota was a soldier's soldier. He knew the Army from his first day as an officer cadet to the highest echelon," he said.
He built up a team of battle hardened commanders -- and arm chair generals were eased out. Frontline commanders were given their due place -- which convinced them the war against terrorism was winnable. He had clear objectives, his management skills were exemplary as we have seen in the development drive Mr. Rajapaksa has launched in Colombo City and Kotte-sri-jayawardenapura," he said. Presidential Secretary Lalith Weeratunga, in a brief review said, quoting from the book, 'Indian support for the terrorist movements would have fateful consequences for the Tamil people in Sri Lanka as well. The reliance of Tamil terrorist groups on India for a rear base and for training as well as weapons and money meant that these terrorists were independent of the population they sought to control'
Mr. Weeratunga, commenting on the pressure exerted by the then Indian envoy to Sri Lanka J N Dixit on late president J.r.jayewardene to stop the war against the Tamil Tigers, said Sri Lanka was lucky to have a president in the calibre of President Rajapaksa during the humanitarian operation. "President Rajapaksa had a spine and the character not to bow down to foreign pressure and tell western leaders and UK and French foreign ministers to their face that the war against terrorism would be carried out to the bitter end.
Quoting again from the book, Mr. Weeratunga said 'Indira Gandhi who began this self-defeating process of trying to use terrorists as a proxies to wage a war of attrition against an independent minded neighbour was assassinated on 31 October, 1984 and was succeeded by her son Rajiv Gandhi. But the policy of promoting terrorism in Sri Lanka continued. First it was free access to India that was provided, followed by weapons training and later still actual arming of terrorists.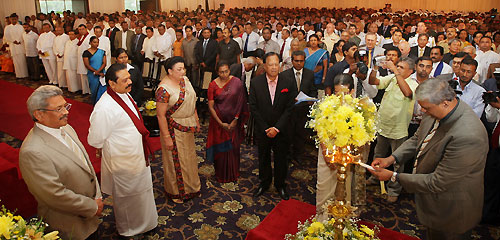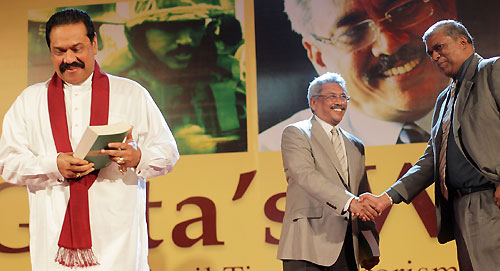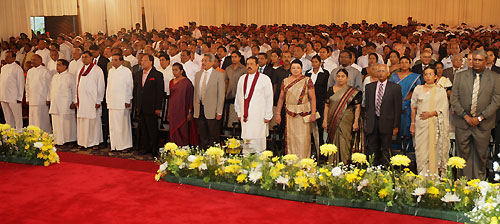 Source: Daily Mirror - Sri Lanka