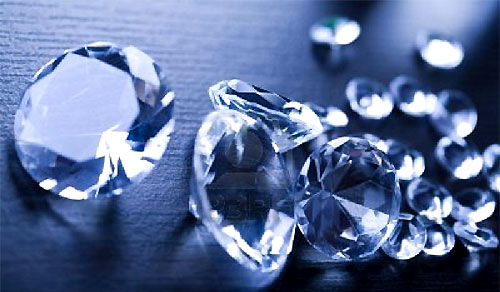 Interpol has informed the Greek businessman to come to Sri Lanka and identify the diamonds and other precious stones worth millions of dollars seized from a Sri Lankan couple who had shipped the jewellery from Greece to Sri Lanka. A Sri Lanka couple was arrested after the millions of dollars worth precious stones consigned to them were detected at the Colombo Port.
The CID had informed Interpol Headquarters to contact its counterpart in Greece and inform the businessman, the need for him to come to Sri Lanka.
It is by the far the largest ever haul of jewellery seized in Sri Lanka.
"After he arrives the detectives will consider whether to extradite the suspect couple who were involved in the robbery after considering the emigration laws in Sri Lanka," a senior police officer said.
The gold jewellery had been valued at Rs.60 million. The electronic equipment among which it was hidden was valued at Rs.10 million. According to the detectives the diamonds cannot be valued. The electronic equipment includes televisions, microwaves, rice cookers, video cameras, laptops and radio sets.
Thousands of packets containing diamonds were found inside 41 baggages shipped by the Sri Lankan couple.
The Sri Lankan couple had been working in Greece for many years and the husband had been working at a major jewellery store in Athens for several years. As a longtime employee in whom the owner had placed a great level of confidence, the owner had given him hundreds of boxes with jewellery including diamonds and other precious stones for safe keeping while the store was being shifted to another place.
However the couple had disappeared at the beginning of April when the management of the jewellery store had informed the Athens police. The couple had then carefully hidden the jewellery and the diamonds inside electronic equipment which was shipped to Colombo in a container.
Source: Daily Mirror - Sri Lanka