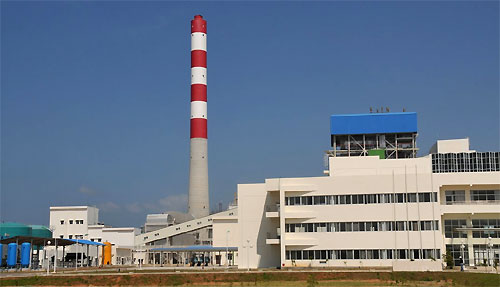 The Chinese-funded Norochcholai coal power plant has delivered more than the expected budgetary value during the past two months, and adhered to permissible environmental levels, Power and Energy Minister Patali Champika Ranawaka said yesterday.
He said though only 153 megawatt hours were expected, the power plant had produced 177 megawatt hours in March. He said the plant had produced 146 megawatt hours in April exceeding the target 109 megawatt hours.
"We expect the boil efficiency of the plant to be 91 per cent. But, it has been maintained at 94 per cent, a better rate than expected," the minister said.
Besides, the emission of sulfur has been maintained at 32 per cent of mega joules, much lower than the expected level of 56 per cent of megajoules. He said the emission of particles that cause acid rain and dust had been well within the environmentally permissible levels.
As a result of this performance, he said there would be a financial gain of US$ 6.5 million by the end of the year.
Source: Daily Mirror - Sri Lanka