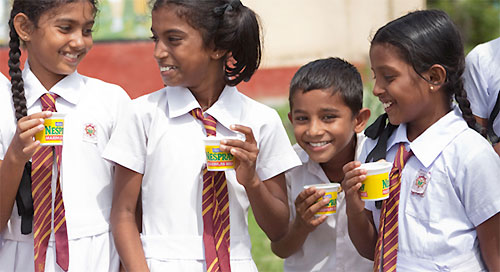 "The Economic Development Ministry will provide necessary funds if the Education Ministry launches a programme to increase the nutritional levels of school children by providing them with a glass of fresh milk," Economic Development Minister Basil Rajapaksa said.
Criticising the arbitrary decision of private companies to suspend purchasing fresh milk produced by dairy farmers in the Nuwara Eliya district compelling them to destroy their produce this week, Minister Rajapaksa stressed that a programme to provide fresh milk to school children could be implemented through President Mahinda Rajapaksa's ambitious plan to make Sri Lanka self sufficient in milk.
Chairing a meeting at his ministry to prepare the groundwork to start a school 'Divineguma' programme on Thursday, Minister Rajapaksa pointed out that school children could be provided with a drink of fresh milk using the produce of the respective areas and need not transport them long distances.
Under the proposed programme, the Economic Development Ministry in cooperation with the Education Ministry will start 'School Gardens' at every school to grow fruits, vegetables and other crops in addition to dairy farming and livestock production.
Minister Rajapaksa added that all school teachers numbering 214,362 will be provided with packets of vegetable and fruit seeds to be used for their home gardens. One school in every educational zone will be selected to set up a green house. From next year, school children will be instructed to plant fruit plants at their respective home gardens at the auspicious time of the New Year and plants will be supplied by the Economic Development Ministry.
Source: Daily Mirror - Sri Lanka