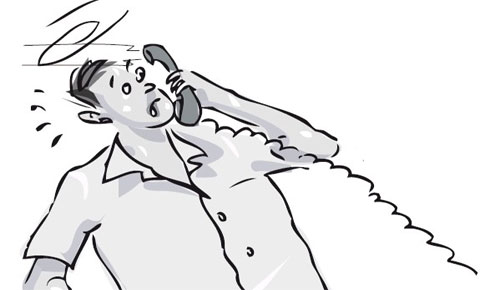 Police are investigating an alleged attempt by a deputy minister to extort Rs. 25 million from a businessman who had bought some land in Minuwangoda, said Police Spokesman Ajith Rohana. A entry had been lodged at the Minuwangoda police station on February 27 by a businessman named P. K. Chinthaka Mohan Perera who had bought a plot of land in Horanpella, Minuwangoda. He had complained that a deputy minister had called him on his (the businessmanís) mobile phone on February 26 and threatened to kill him unless he paid him 25 million rupees.
The secretary of the ministry, on being questioned, had told the police that the telephone from which the call had been given (the number of which had been provided by the businessman) was one used by the deputy minister.
On a previous occasion Mr. Prasanna Ranatunga, the chief minister of the Western Province, had informed President Mahinda Rajapaksa, in writing, that this same deputy minister had asked a person for a bribe in order to approve the opening of a filling station.
The businessman had also informed the president and the defence secretary (of the death threats and the demand for money) by means of an affidavit. Meanwhile, a brother of the deputy minister has accused the businessman of lying.
Source: Daily Mirror - Sri Lanka