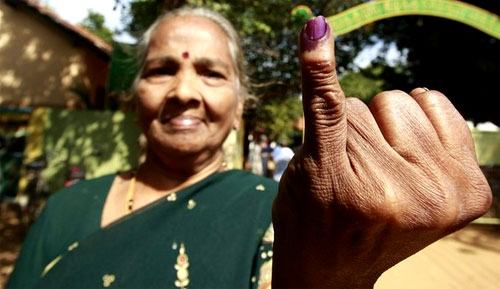 Amid speculation about snap elections to three provincial councils, President Mahinda Rajapaksa has instructed ruling party organisers to revamp party activities in their areas, political sources said yesterday. Speculation in political circles is that the government is likely to dissolve the North Central, Eastern and Sabaragamuwa Provincial Councils by July and hold elections in early September. The term of office of these councils is due to expire only next year. When asked about the latest development, a United People's Freedom Alliance (UPFA) organiser in the east said elections might be held towards the latter part of this year.
"We have been asked to work in our areas as there is the possibility of a snap election. We are now in the process of revamping the party," he said.
The Indian parliamentary delegation that visited Batticaloa also inquired about elections to the Eastern Provincial Council.
When asked for a comment about a snap election, North Central Province Chief Minister Bertie Premalal Dissanayake said he had not been officially informed by the party hierarchy about such an election in his province.
Eastern Province Chief Minister Sivanesathurai Chandrakanthan said his views had not been sought i n this regard. However, Muslim parties such as t he All Ceylon National Congress (ACNC), the National Congress (NC) and the Sri Lanka Muslim Congress (SLMC) have begun talks to choose a common candidate for the chief ministerial post on the government ticket.
Meanwhile President Rajapaksa had informed Eelam People's Democratic Party (EPDP) Leader and Minister Douglas Devananda that the northern provincial council would be established this year after the results of the census carried out in the area are announced.
Source: Daily Mirror - Sri Lanka