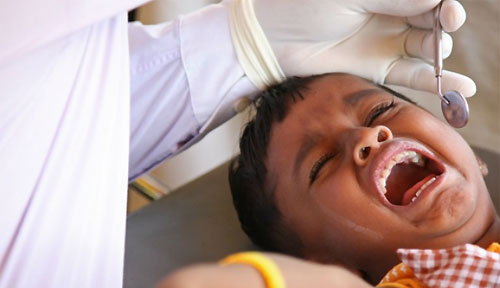 Most political and other leaders often work in a selfish or self-centred way for personal gain or glory, power, prestige or popularity. They put on an act of sacrificially serving the people but often it is a deception. Some of the precious few who worked quietly and selflessly for the common good of all the people and generations to come in a vital area such as health were the revered Professor Senaka Bibile and his faithful disciple Dr. K. Balasubramaniam.
For nearly two decades Professor Bibile worked for a National Medicinal Drugs Policy (NMDP) through which quality drugs could be made available for all the people at affordable prices. He succeeded for about seven years when Prime Minister Sirimavo Bandaranaike led a United Front Socialist Government. But capitalist forces led by the United States virtually forced Ms. Bandaranaike to swallow a bitter pill by getting rid of Prof. Bibile and his essential medicines concept. In 1978 Prof. Bibile who had no option but to leave Sri Lanka and work for the Untied Nations in Guyana died under mysterious circumstances.
After Prof. Bibile it was Dr. Balasubramaniam who gave leadership to patient's rights groups in the battle to restore a health service where the well-being of patients is given top priority. They battled long and hard for the re-introduction of the NMDP but despite promise after solemn promise, legislation for this policy – approved by the Cabinet as far back as 2005 – has still not been gazetted or introduced in parliament. Like Prof. Bibile, Dr. Balasubramaniam also died on April 19 last year. He was the second martyr for a medicinal drugs policy, which could bring immense benefits to millions of Sri Lankans and generations to come. Though two great men, we could even call them statesmen, have died for this cause, the government continues to force people to swallow promises instead of quality pills at affordable prices.
Dr. Balasubramaniam for more than half a century worked with a mission and a vision. This year we will not celebrate but only mark the 34th anniversary of the World Health Organisation's Alma Ata Declaration which set the aspirational target of Health for All by the year 2000. We are unable to celebrate because the important global targets seem to be a mirage. The simple reason is that effective primary healthcare that is accessible to all, and is vital to improving population health, has not been given its pivotal place in the national health systems. Instead the major part of the human, technological, financial and administrative resources are focused on the very expensive high tech tertiary care which accounts for only about 10 to 15 per cent of the total morbidity or disease burden in the country. It has been accepted universally that about 85 per cent of all illnesses in a population is self-limiting and can be easily prevented and treated by effective primary healthcare without the need for specialists, high tech diagnostic and investigative procedures such as scans and expensive drugs.
We hope that at least now, the government and health Minister Maithripala Sirisena will realise that if we are to build a wealthy Sri Lanka it must be on the foundation of a healthy Sri Lanka as pointed out by two of the world's prophetic voices in the health service, Professor Bibile and Dr. Balasubramaniam.
Source: Daily Mirror - Sri Lanka