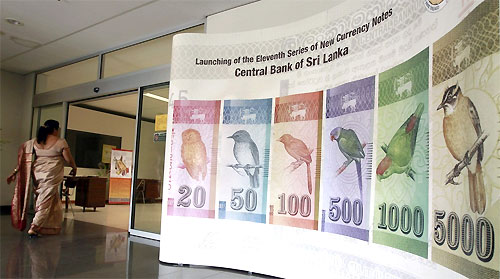 A difference of opinion between a top official at the Treasury and the Central Bank has inordinately delayed the process of introducing a new law to regulate the activities of organisations and institutions engaged in micro-finance lending, officials said yesterday.
The proposal for the introduction of such a law was mooted in 2002 under the Rural Finance Sector Development Project launched by the Asian Development Bank (ADB). The total cost of the project was US$50 million.
A central bank official said people in rural areas depended on the informal banking sector for their financial needs, and therefore the ADB proposed this idea to regulate the microfinance delivery system in the country.
"There are many organisations and institutions involved in this sector. They give loans to people at higher interest rates. It is important to regulate these institutions. It is difficult to control their activities under the Finance Act or the Banking Act. Therefore, the initial idea was to establish an independent regulatory body to monitor them," the official said adding that a top Treasury official opposed the move to set up an independent regulatory body for this purpose and insisted it be carried out by the Central Bank.
"That is the point at which the conflict started. The Central Bank and the Treasury official concerned had conflicting ideas. They refused to back down from their stand. This has resulted in the government being unable to enact the draft bill," he said.
The official said at present there were institutions, which charged an annual interest rate of 240 per cent for micro-finance loans.
"There is no body to control them. Rural people are compelled to access such informal organizations because such facilities are not available to them in the formal banking sector," he said.
The Central Bank's latest annual report says that plans are underway to enact this bill now lying with the Legal Draftsman's Department.
Source: Daily Mirror - Sri Lanka