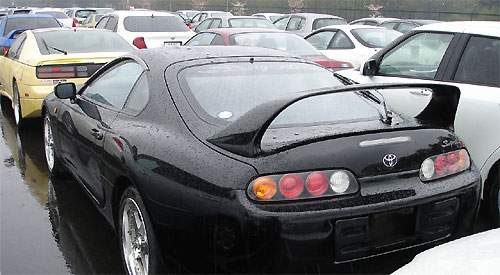 Nearly 85 per cent of the vehicle consignments imported prior to the recent tax increase is held up in the Colombo port, the Vehicle Importers Association said yesterday. Association President Yoga Perera said the vehicles were held up as the importers were unable to pay the increased taxes. He said only a few large scale importers had cleared their consignments after paying the new taxes.
Under the recent the revision of taxes, the import duty on cars which were between 120-291per cent had been increased to 200-350 per cent; on threewheelers it has been increased from 51- 61 per cent to 100 per cent and on motorbikes from 61 per cent to 100 per cent.
The tax increase had resulted in the price of 100cc vehicles such as the Toyota Delta to go up by nearly Rs.1 million to Rs.1.2 million. Vehicles with an engine capacity of 1500cc like a Corolla or a Toyota Premio had increased by Rs.1.8 million and the price of high end vehicles such as Montero and Prado by amounts ranging from Rs.3 million to Rs.3.5 million.
The price of other vehicles such as Marutis and three wheelers would go up in price. Mr. Perera said the Vehicle Importers Association would meet President Mahinda Rajapaksa after the National New Year holidays to seek a reduction in the taxes.
Source: Daily Mirror - Sri Lanka