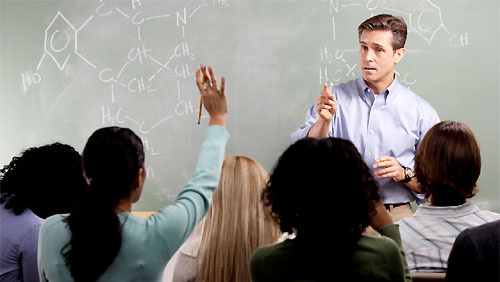 University academics said yesterday they would go ahead with their countrywide token strike and protest campaign in Colombo on April 26 because they had lost faith in the government.
They said the discussions with the Higher Education Ministry ended with little or nothing happening and also because the formulation of a public policy on education was devoid of transparency. Federation of University Teachers Associations (FUTA) called off discussions with the Ministry but said it was prepared to resume discussions if the ministry changed its lackadaisical attitude and approach to resolving the reasonable demands put forward by FUTA.
"Responsibility, accountability and transparency means little or nothing to the ministry. We received a letter from the Higher Education Ministry in February stating that we should get the ministry secretary's permission to attend a local seminar. So now everyone can see the state of affairs," FUTA spokesman Dr. Mahim Mendis said. "We have repeatedly asked for a 20 per cent wage hike for academics to prevent further brain drain. Of the academic staff, only 25 per cent are PH.D holders."
Dr. Mendis said the Government should be able to find ways of attracting qualified academics. At 1.8 per cent of GDP, Sri Lanka has the lowest allocation for education whereas in Ethiopia it is 4.5 per cent and in Bangladesh it's 13 per cent.
"We are not given fuel and transport allowances or vehicle loans. We used to get a vehicle permit once in five years but this government increased it to once in 12 years but after much lobbying we were able to reduce it to eight years," Dr. Mendis said adding that literacy in tertiary education has reached 15 per cent even after including students who had undergone technical and vocational training.
Tertiary education is the ability to correctly perceive a message and interpret it with a perspective of your own. "But 85 per cent do not have the ability to pursue tertiary education," he said.
Source: Daily Mirror - Sri Lanka