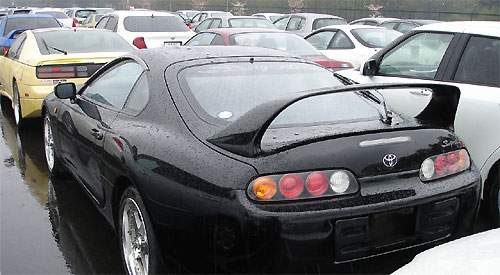 The Vehicle Importers' Association has requested the government to exempt already shipped vehicles from the increase in customs duty and also to allow them to import vehicles that are over two years old. The Vehicle importers' Association of Sri Lanka's president Yoga Perera said yesterday that they had already made this request to the government.
Mr. Perera said prospective purchasers of vehicles would have to wait for a longer time to get a vehicle after placing an order because of this move. He said they would have to wait three to six months to get a vehicle.
Mr. Perera said the prices of 1000cc vehicles such as the Toyota Delta would increase by approximately Rs. 1 million to Rs 1.2 million. Prices of vehicles of engine capacity over 1000cc and upto 1500cc such as the Corolla and Toyota Premio would increase by Rs. 1.8 million; and the price of high end vehicles such as Montero and Prado by amounts ranging from Rs 3 million to Rs 3.5 million. He said the prices of other vehicles such as the Maruti and even three wheelers would go up.
The tax system of the government was revised with effect from March 30. Under the revised system importation of vehicles over one year old is prohibited. Earlier reconditioned vehicles which were not more than two years old could be imported.
However Mr. Perera said they accepted the government's revised import duty but only requested the government not to apply the new rates to the vehicles that had already been shipped. He said the vehicle importers would meet President Mahinda Rajapaksa next week to discuss the matter.
The government, on Friday, raised the customs duty on diesel cars of up to 1500cc engine capacity from 180 percent to 250 percent and 1600 cc diesel vehicles from 291 percent to 350 percent. Duty on petrol cars was raised from 103 to 125 percent. 54,285 cars had been imported to Sri Lanka in 2011.
Source: Daily Mirror - Sri Lanka