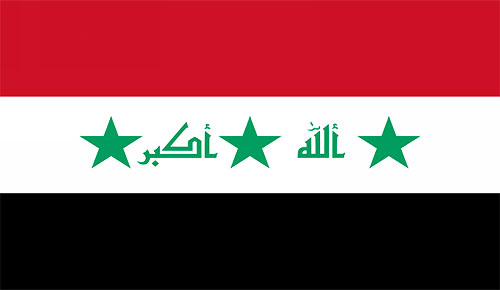 The official re-opening of the Sri Lankan embassy in Iraq is scheduled to be held next month with the participation of the Sri Lankan Ministers.
The Iraqi Ambassador in Sri Lanka Kahtan Thaha Khalaf told the Daily Mirror yesterday that the Sri Lankan Mission had already started to function at the Sheraton Hotel premises in Baghdad,
"I had a meeting with President Mahinda Rajapaksa on January 31 2012. After the discussion he immediately asked his officials to re-open the embassy in Iraq" Ambassador Kahtan said.
The Mission started to function from February 7, 2012 and Additional Secretary to the External Affairs Ministry in Sri Lanka W. M. Seneviratne was appointed as Head of Mission in Baghdad. The Sri Lankan Embassy in Iraq was closed down in 2006 after violence erupted in Baghdad due to the internal political situation.
"Our Foreign Affairs Minister Hushiar Zebary has invited the Sri Lankan External Affairs Minister Prof. G.L. Peiris to make an official visit to Iraq in the first week of next month." Mr. Kahtan further said.
He also said they were waiting for the confirmation of the Minister's visit from the External Affairs Ministry in Colombo. Ambassador Kahtan further said the relationship between Sri Lanka and Iraq became closer after the recent visit of the Sri Lankan delegation headed by Foreign Employment Promotions Minister Dilan Perera who also held talks with his counterpart Nazar Al-rubaiyi and the senior officials of the Tourism Ministry. "Two agreements on Labour and Tourism are to be signed between the Sri Lanka and Iraqi Governments in the forthcoming months" Ambassador Kahtan Thaha Khalaf said.
Source: Daily Mirror - Sri Lanka