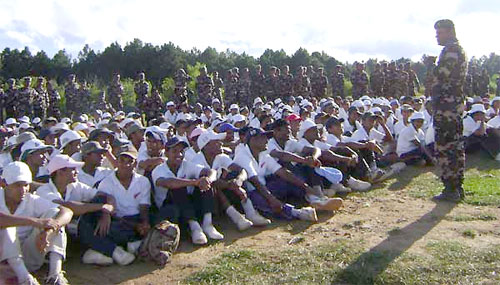 As many as 553 university students fell sick during the leadership training, of them 294 were down with fever, Parliament was informed yesterday.
Higher Education Minister S.B. Dissanayake revealed this in the House in response to a question by UNP MP Dayasiri Jayasekara. He said that six students were found to be carrying infectious diseases, two suffered fractures, 20 had abdominal pains while 231 hadgone down with minor illnesses.
However, the Minister denied the allegation that a student died during the training period. "We did not give them military training. We only gave them leadership training," he said. Also, he vowed to continue the training programme despite objections coming from some quarters.
Source: Daily Mirror - Sri Lanka