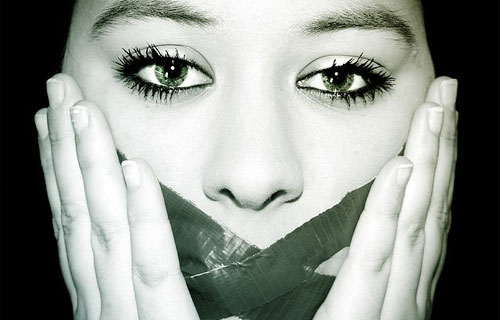 January was eventful for Sri Lanka with the visits of Indian Foreign Affairs Minister S.M. Krishna whose main item on the agenda was the discussion of the 13th Amendment with President Mahinda Rajapaksa. It was followed by the visit of former Indian President Dr. Abdul Kalam to launch the trilingual initiative where Sri Lankans will be encouraged to learn the three main languages - Sinhala, Tamil and English.
In the wake of these visits were those by well-known authors like Richard Dawkins, Izzeldin Abuelaish, Joanna Trollope, DBC Pierre, Tom Stoppard and Shashi Tharoor among others to the now popular Galle Literary Festival held in the historic Dutch Fort City. They held in-depth discussions exchanged viewpoints and spoke to an appreciative audience about the books they had written and what motivated them to write these books.
Last week we also saw a massive demonstration by journalists and free media activists to mark Black January - a month in which several journalists had been killed, abducted or gone missing. The protests over media suppression were to be held on the promenade outside the Fort Railway Station but had to be moved to Lipton's Circus when a group of government supporters, who gathered there, denounced the journalists and media groups as LTTE supporters.
Against this as the backdrop it would be timely, and opportune to read what one of the world's foremost writers and commentators Salman Rushdie who wrote the much acclaimed Midnight's Children and the controversial Satanic Verses had to say about the religious extremists led protests, which forced him to cancel his visit to the Jaipur Literary Festival.
He told an interview with a leading Indian TV station that his overwhelming feeling of disappointment was on behalf of India, which is a country that he had loved all his life and whose long-term commitment to secularism and liberty is something he had praised, for much of his life.
"Now I find an India, where religious extremists can prevent free expression of ideas at a literary festival. It makes me the saddest to see this decline in public standards and in the liberty of ordinary Indian citizens to engage in discourse and to hear differing points of view. Of course, I'm very sad not to be there, but I am sadder on behalf of the country in which this is happening," Mr. Rushdie said.
It is pertinent here to recall what he wrote to Indian Prime Minister Rajiv Gandhi more than two decades ago when The Satanic Verses was first banned in India. In the letter he said, "Mr. Gandhi, what sort of India do you want to govern? Do you want it to be an open or a repressive society?"
When asked whether it was permissible for a thousand protesters holding up placards, peacefully saying they hated him but did not threaten or disrupt what he was doing, he said in a democracy people must be allowed to protest but in a way that is peaceful and as unequivocally as they like but they must not disrupt the people they don't like from saying their piece and from having their point of view heard.
"It is the job of the security forces in any democracy to make sure that that is what happens, that both sides get to speak, not just one," Mr. Rushdie told the interview.
"Free speech starts, not ends, with the right to express dissent. If you don't defend the free speech of people who say things you detest, then you don't believe in free speech," the Booker-prize winner Salman Rushdie told an audience during a talk on the freedom of expression and the relationship between literature and politics.
While we agree, we also see the need to be sensitive to the religious beliefs of others.
Source: Daily Mirror - Sri Lanka