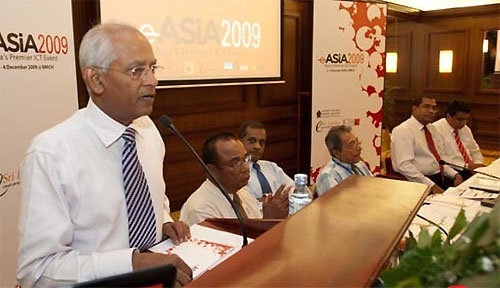 The government has decided to reduce the allowances paid to the governors, provincial chief ministers, and provincial ministers in respect of their telecommunications facilities, fuel and vehicles, sources said yesterday.
Presidential Secretary Lalith Weeratunga has issued a circular by giving instructions to all the provincial secretaries under the laws gover ning public expenses.
Accordingly, their monthly fuel quota has been reduced from 750 litres of petrol per month to 600 litres. The monthly fuel quota for diesel vehicles has been reduced to 500 litres. The monthly petrol quota given to provincial ministers and chairmen has been reduced to 400 litres and the diesel quota to 300 litres. The monthly petrol quota for the deputy chairmen of provincial councils has been reduced to 200 litres and the diesel quota to 150 litres.
The number of official vehicles issued for personal and defence matters of the governors and the chief ministers has been reduced to three. The official vehicles reserved for the provincial ministers is two, and, for the deputy chairmen of the provincial councils, one.
The number of mobile phones issued to the governors, chief ministers, provincial ministers and chair men has been limited to one. Also, their monthly mobile phone allowance has been reduced. They have also been instructed to recruit qualified officials from the public service as their personal staff. They have been instructed to employ their drivers only for official purposes. Their drivers' monthly overtime has been limited to 200 hours.
The fuel allowances given to their personal staff have been reduced. In future, their personal staff will not receive phone allowances from the government. Besides, private buildings can be taken on rent at government expense for use as personal offices only in special cases and this could only be done in accordance with the recommendations of the government's evaluators.
Source: Daily Mirror - Sri Lanka