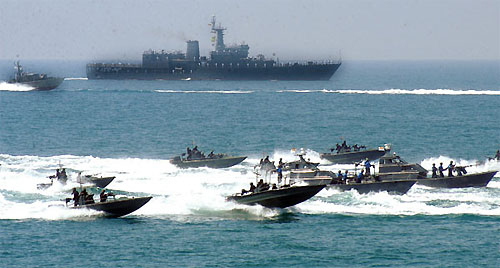 Sri Lanka said yesterday if its navy had the capacity to patrol the entirety of the Sri Lankan territorial waters, not a single seafarer would be allowed to cross the International Maritime Boundary Line (IMBL).
In an interview with India's 'Newsxlive', Sri Lanka High Commissioner Prasad Kariyawasam said the Sri Lankan Navy did not have sufficient vessels to patrol the entire boundary line and thus was unable to prevent fishermen or others from the crossing over.
He said Tamil Nadu fisheries sector officials should encourage Indian fishermen to go for deep sea fishing instead of doing so within Sri Lankan territorial waters.
"Encourage Indian fishermen to take up to deep sea fishing rather than crossing over to the Sri Lankan side. We expect Tamil Nadu authorities to encourage this," Mr. Kariyawasam said.
He said Sri Lanka expected the Tamil Nadu government to work with the Sri Lankan government in finding a lasting solution.
With regard to the recent arrest of more than 40 Indian fishermen who had strayed into Sri Lankan waters off the eastern coastal belt, Mr. Kariyawasam said it was a sensitive issue as the area was close to the country's shore.
"It is a sensitive area, we have a big naval base and also the area where we had of issues with regard to the separatist LTTE problem, and as such we expect the fishermen to keep away from Lanka's shores," he said.
With regard to the IndoLanka working group, Mr. Kariyawasam said we have taken several measures to dissuade fishermen from crossing the IMBL.
Source: Daily Mirror - Sri Lanka