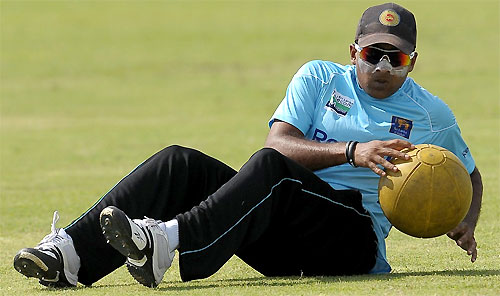 Opposition parties yesterday charged that Mahela Jayawardene's appointment as the Sri Lanka cricket captain was politically motivated.
United National Party (UNP) western provincial councillor Niroshan Padukka told a news conference that former captain T.M. Dilshan had been pressured to resign and make way for Mahela.
Mr. Padukka said it had never been the practice to appoint a cricketer who was approaching the retirement stage as captain of a team.
He asked whether India had re-appointed Sachin Tendulkar as the captain of their side.
"Or did South Africa re-appoint Jacques Kallis as their captain," he asked.
Mr. Padukka said Sri Lankan cricket had been in disarray for a long time and this had resulted in the Sri Lankan cricket team losing ground rapidly. He warned that this kind of attitude continued, Sri Lanka would slide down to the level of cricketing minnows Zimbabwe and Bangladesh.
The Janatha Vimukthi Peramuna (JVP) also expressed similar sentiments earlier and said Mahela was under undue pressure to accept the captaincy. JVP Propaganda Secretary Vijitha Herath had alleged that the government had used Mahela's cancer hospital project to compel him to accept the captaincy.
Source: Daily Mirror - Sri Lanka